LIVING ISRAEL IS... A messianic congregation in Israel, A disciple-making ministry Focused on cultivating & planting congregations, Reaching out through humanitarian work And carrying revival in the land. ...so that 70 new congregations will be planted in Israel by 2025!
20 % of the Israeli population speaks Russian as their first language (1.8 million) 10, 500 immigrants from Russia and 6,500 from Ukraine entered Israel in 2018. There are many new Russian Jewish immigrants' coming into the country on a weekly basis because of their Hebrew lineage that have no support base- socially, financially or spiritually Many end up on the streets in the slavery of drugs, alcohol, and prostitution. Southern Tel-Aviv is the most crime ridden place in all of Israel – many people are afraid to enter in some areas.

By the end of the 20th century more than 1 million Russian speaking Jews returned to their historic homeland – today they represent 20% of the population of Israel and 70% of Messianic believers in Israel.
The mission of New Living Israel is to share the vision of Living Israel, develop ministry partners, and raise resources, from individuals, churches, and other organizations in the USA to sustain and enhance the ministry of Living Israel so that unbelievers are reached with the gospel of Jesus Christ.
Michael Sadovsky and Gleb Sambursky - SENIOR PASTORS

Senior Pastor of Living Israel, Michael Sadovsky is passionate about raising strong and devoted leaders in the Body of Messiah. He has a burning desire in his heart to go after "the lost sheep in the house of Israel", and especially those who find themselves in the bondage of drugs, alcohol, prostitution, and poverty.

Founder of Living Israel, Gleb Sambursky also serves as the senior pastor of the congregation. He is heavily involved in reaching Israelis with the Gospel, facilitating reconciliation between Jews and Arabs, and helping the poor and needy. Gleb is raising up leaders in his congregation, empowering them to go forth and plant more new congregations throughout the Holy Land.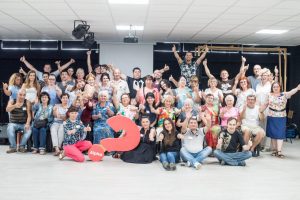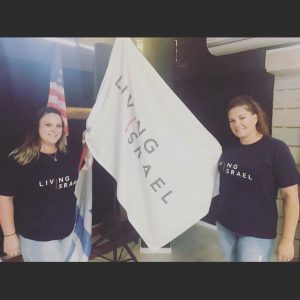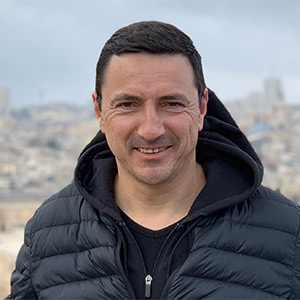 Living Waters Christian Community | 1104 LYNN RD., DURHAM, North Carolina 27703 | (919) 596-6909